Groundbreaking Education
For Students and Educators
Groundbreaking Education
For Students and Educators
OUR PURPOSE
Green Ivy International Schools are a future-facing network of innovative schools, education thought leaders, partnerships, and programs that prioritize global citizenship, community engagement, and ethical enthusiasm for emerging technology.
NYC's first trilingual Montessori program, located in Battery Park City, offers Spanish and Mandarin language exposure. Our Montessori-trained teachers nurture each child's social, emotional, cognitive, academic, and physical needs, fostering independence, natural curiosity, and problem-solving abilities.
Pine Street School is an International Baccalaureate (IB) World School located in the heart of the financial district. For Nursery through 8th Grade, Pine Street offers dual-language immersion tracks for every grade. With our innovative approach to education, we prepare children for the world with a global mindset.
Green Ivy Silicon Valley is a new campus opening on the West Coast in partnership with Shu Ren International Schools. Students will be fully immersed in Units of Inquiry that are highly engaging, collaborative, and invite regular opportunities to create and innovate. Both Mandarin Chinese and Spanish Immersion tracks will be offered.
Trilingual Montessori Program
At Battery Park Montessori, we expose children to both Mandarin and Spanish with Montessori trained, native language speaking teachers throughout the day, every day.
International Baccalaureate Program
Pine Street School offers New York City's first and only International Baccalaureate program, offering Mandarin and Spanish language immersion for Nursery through 8th Grade.
Green Ivy Learning Educator Training
Green Ivy Learning provides training to educators on our cutting-edge learning models, including the Montessori-based "Learning Beautiful," using materials to learn computational skills without a computer. We also provide consultation to educational institutions across the globe on best practives and implementation.
All of us at Green Ivy International Schools believe that our actions can build a healthier and more sustainable world. Green Ivy Changemakers is a youth organization founded for and by our students, celebrating their (and our) shared unique vision for a better world.
Green Ivy also offers several other programs including summer camps, parent workshops and much more.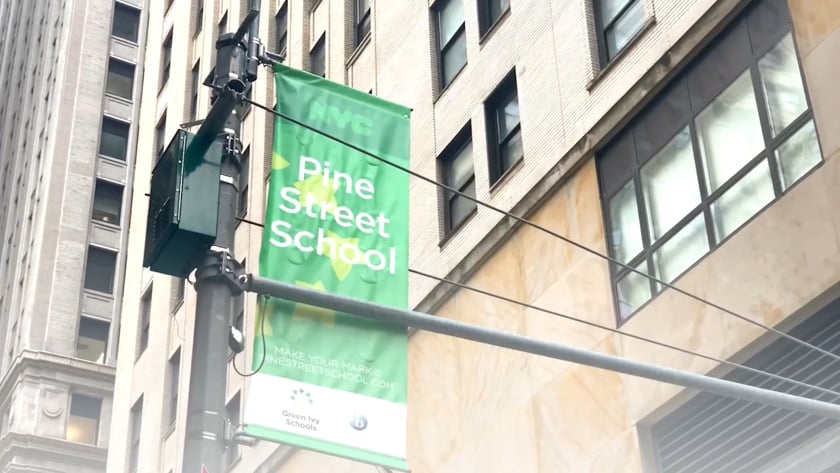 A Day at Pine Street School
A Day at Battery Park Montessori
OUR PHILOSOPHY
Pioneering Schools for a Global Future
We develop future-facing schools and programs that prioritize sustainability, innovation, and world citizenship in and across our curriculum and holistic programs.
Our program of instruction encourages curiosity, supports student agency, and is rooted in students' experiences of the global world. Learning with us is always joyful, relevant, and purposeful, for students as well as teachers and parents.
Dr. Jennifer Jones, PhD, is the founder and visionary behind Green Ivy Schools and a lifelong entrepreneur and advocate for evolved learning experiences.
​She has developed 24 schools, advised boards and governments at regional, state, national and international levels, served as a university professor and authored a successful book on child development.
Her career is defined by pioneering efforts to break through economic and social barriers to ensure that young people from every walk of life achieve maximum potential through engaged, relevant and cutting edge approaches to education.