Testimonials from Our Community
Words of support, encouragement, and positivity from parents, teachers, and leaders.
Hear first hand from parents, students and community members about what makes Green Ivy International Schools so special! From families transitioning out of public school or parents who value the benefits of a bilingual education to families who are committed to an international education, our reviews highlight our schools' commitment to excellence!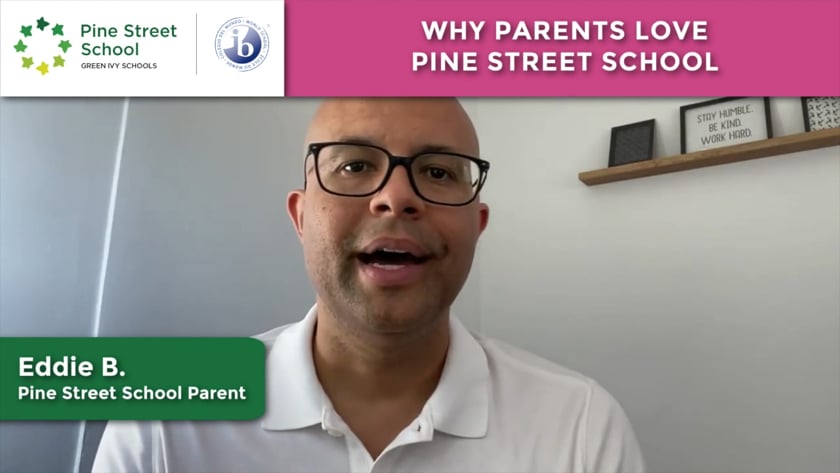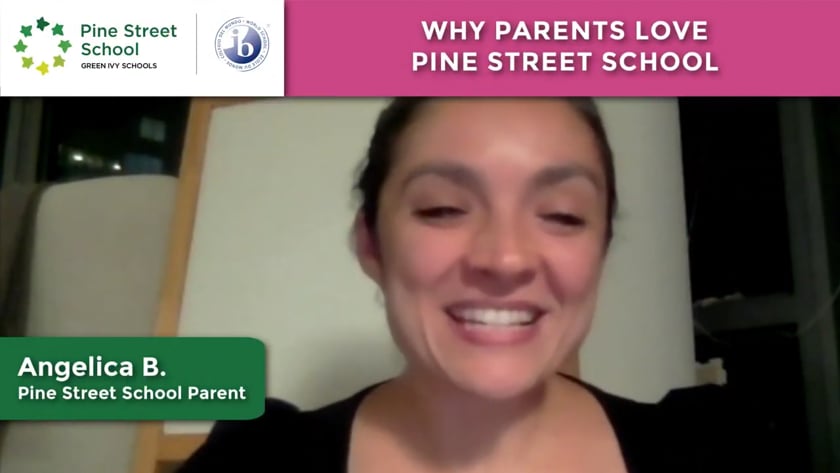 We visited Pine Street in 2018 and were impressed with the school, faculty and approach to education. We had decided to wait until our oldest was in 6th grade for the transition. However given COVID and our experience with the public school system in spring of 2020, decided in July to expedite that by a year. Of course, we were concerned by the quick timeline to make a decision, so we vetted carefully, asking questions about how they approach remote learning and in-person learning and what my children would learn here versus anywhere else. In the end, we joined a Town Hall that helped us make the decision. Pine Street had really done their homework and the strategy and execution was impressive, from revisiting their HVAC system to having a doctor as a consultant help guide their decisions about protocols, to the investments they made in training their teachers about the technology. There was one comment by Eileen, the head of school, who said that they were viewing this year as an exciting challenge to stretch their muscles in creativity and think about what they could uniquely teach the kids this year, like the importance of eye contact and how to respect other people's space. As a design thinking expert myself and a woman who's TEDx talk is literally, See Problems as Opportunities," that's exactly what I was hoping to hear. They don't see this year as a burden or challenge; they see it as an opportunity to teach differently and rise up to be better teachers. And because of that, both of my kids will be attending this fall.
-Mona, incoming Pine Street School parent, children in 2nd & 5th grade Spanish
Susan J.
"My kids just started here and I could not be happier with the community we have joined. Thoughtful educators and visionary school leadership create an environment where kids thrive emotionally as well as academically."
Geoff B.
"My son and daughter attend Pine Street and I cannot say enough about the school. It offers an education unlike anything available in NYC. Incredible."
Jim G.
"A loving and authentic Montessori program made even better by the thoughtful enhancements of Spanish and Mandarin language exposure, the Learning Beautiful materials, and weekly visits to the urban garden, and an extraordinary faculty and staff! Go and see for yourself!"
You have incredibly bright students that ask well considered and thought provoking questions. I really enjoyed meeting all of you.
Marisa Dunigan, COVID Scientist at Sloan Kettering
"I've never been more grateful to be enrolled with Battery Park Montessori and Green Ivy Schools and truly commend all of you on your efforts to date and supporting your families."
Holly, Battery Park Montessori parent of 3-year-old
"We couldn't be happier with the decision to have our 2 children attend kindergarten and 3rd grade at Pine. Pine Street School truly supports the whole child: the curriculum is rigorous and engaging, and we visibly see how they are preparing our children to go out and make a difference in the world. It is apparent that the thoughtful approach to learning supports the development of our children intellectually, emotionally, and socially and we couldn't be more pleased. And they continue to impress us and exceed our expectations, especially during this unprecedented time where our children need more love, support and consistency than ever; they are the only school that I know of that offers 4.5 hours of synchronous learning each day while school is physically closed due to social distancing! Incredible!"
Pine Street School Parent (Niche)
"We are an international family: two moms of Latin decent plus two young boys enrolled in the Mandarin program. Their intuitive teaching approach is just the beginning. There are many attributes to share like the solid leadership of Eileen Baker who has broad experience with global IB curriculums, Gretchen Phelps (Executive Assistant) and her detailed communication with parents, the enthusiastic teachers, the approachable admissions team, the imaginative Mandarin curriculum, the school's state of the art design and I would be remiss if I didn't mention the hospitable daily greeting of Malik (security guard) at the front door. The school encompasses a community of individuals whose main goal is to provide children an outstanding education and environment. Their learning is not limited to core subjects but also incorporates global consciousness, which is highly relevant to this generation. Our children are thriving and becoming conscious global citizens. We could not be happier."
Pine Street School Parent (Niche)
"Battery Park Montessori is a very special place for us and our child! Impressive, educational and you feel unlike any other school we have encountered. Our son become so advanced in many aspects because this school allows children to move ahead regardless of age. They truly care about every child as an individual. Another huge advantage of Battery Park Montessori is the languages that kids can lean with native english, mandarin and spanish Montessori certified teachers! We definitely recommend this school as the best in NYC!"
Battery Park Montessori Parent (Niche)